'It's in my blood': how rugby managed to unite America's elite
When Wales play South Africa at RFK Stadium in Washington on Saturday, a few well-known faces could be in the crowd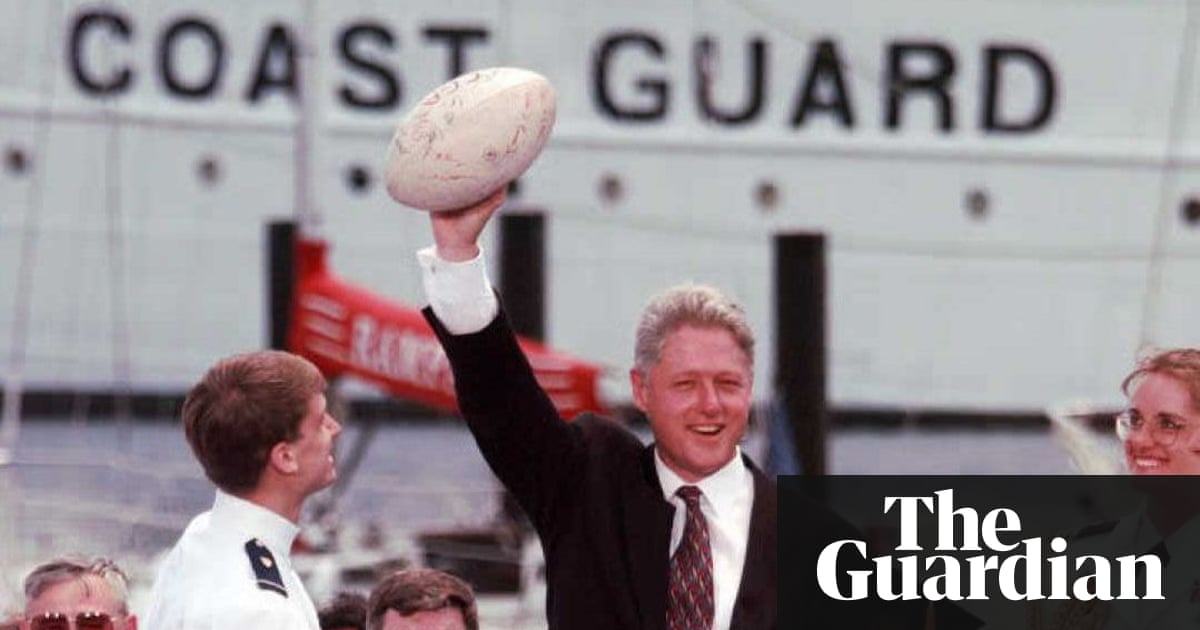 When Candace Gingrich met Bill Clinton in 1996, half-brother Newt was two years into a political war with the White House. At a fundraising event, the president worked his way down a line of guests. When he got to the young Human Rights Campaign staffer with the Republican House Speaker for a relative, he got a welcome surprise.
Im sure people ask you lots of things about politics and whatnot, Gingrich remembers saying. But I want to ask you about playing rugby.
Famously or infamously, depending on your view of a notoriously violent sport, Clinton played rugby union at Oxford.
He got this sort of faraway look in his eye, Gingrich says, and he started telling me this story about probably having a concussion but the coach saying, Youre the biggest guy out there, we need you. It was fun he got to step out of being the president for a minute and be a rugger again.
It is a big week for rugby in the US but the Guardian could not confirm if the presidential rugger will attend Wales v South Africa at RFK Stadium in Washington DC on Saturday, or the Collegiate Rugby Championship in Chester, Pennsylvania. A spokesman did not respond to a request for comment and nor did a representative of George W Bush, Clintons brother from another mother and fellow egg-chaser. Bushs reticence may or may not have been related to the notoriety of a Snopes-certified picture of a somewhat suspect tackle he made while playing for Yale.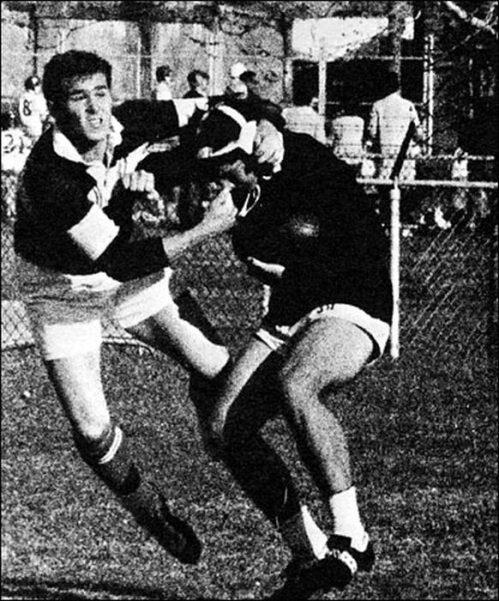 But Gingrich, an activist, Friends guest star and long-time hooker for the Washington DC Furies, was happy to attempt to explain why footballs cousin has cast its counterintuitive appeal across the political divide.
You play rugby for yourself, obviously, because its an amazing game and it feels great and its just the best. But you also play for the other people on the field with you and that carries on off the field too.
Rugby is a fierce but fiercely social sport that can often help young people find their true selves. Gingrich has something in common with the USA forward and World Rugby Hall of Famer Phaidra Knight they came to terms with their sexuality in part through playing the game. Like many Americans, they discovered rugby in college. Now, on campuses across the US, Gingrich seeks out women who play and encourages them to distil the spirit of the game into campaigns for progressive causes. Few need much prompting to do so.
Among fans, tales of well-known people who found the game on campus and now prefer it to football are rife. Some rugby lovers, avid for the sport to rise and compete with the NFL, go so far as to claim the existence of a rugby illuminati, holding the levers of power. Put luridly, that might be a secret society of influential men and women who put tape on their ears, thud into each other with unpadded glee and drink unusual concoctions from boots. Put less luridly, more famous Americans than you think have played and loved the game.
There are politicians and celebrities and there are captains of culture, business and industry. In Hollywood, wrestler turned action hero Dwayne The Rock Johnson played rugby in New Zealand and has said it was the toughest sport he ever took part in. Russell Crowe loves rugby so much he owns a professional team, the South Sydney Rabbitohs, although that unlike all other cases mentioned here is 13-man rugby league, a different proposition altogether.
In Washington, among Democrats, Pennsylvania rising star Conor Lamb played at Penn while Connecticut senator Chris Murphy was on the team at Williams College, in Massachusetts. Among Republicans, West Virginia representative Alex X Mooney chairs the Congressional Rugby Caucus no kidding while the billionaire industrialist Koch brothers, Charles and David, played at MIT. Rumours, as yet unsubstantiated, link them to philanthropic support of the American game today.
Barack Obama wasnt a rugger and it appears Donald Trump never played either. But Chris Liddell, Trumps deputy chief of staff, certainly did. In the words of his alma mater in Auckland, New Zealand, Mount Albert Grammar School: In 1975 he was vice-captain and best player in the 1st XV rugby team.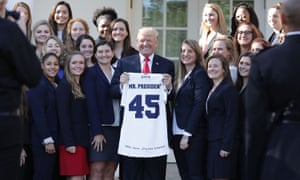 Read more: https://www.theguardian.com/sport/blog/2018/jun/01/famous-american-rugby-players-wales-v-south-africa