This week at the White House, kids were the GIF that keeps on GIFing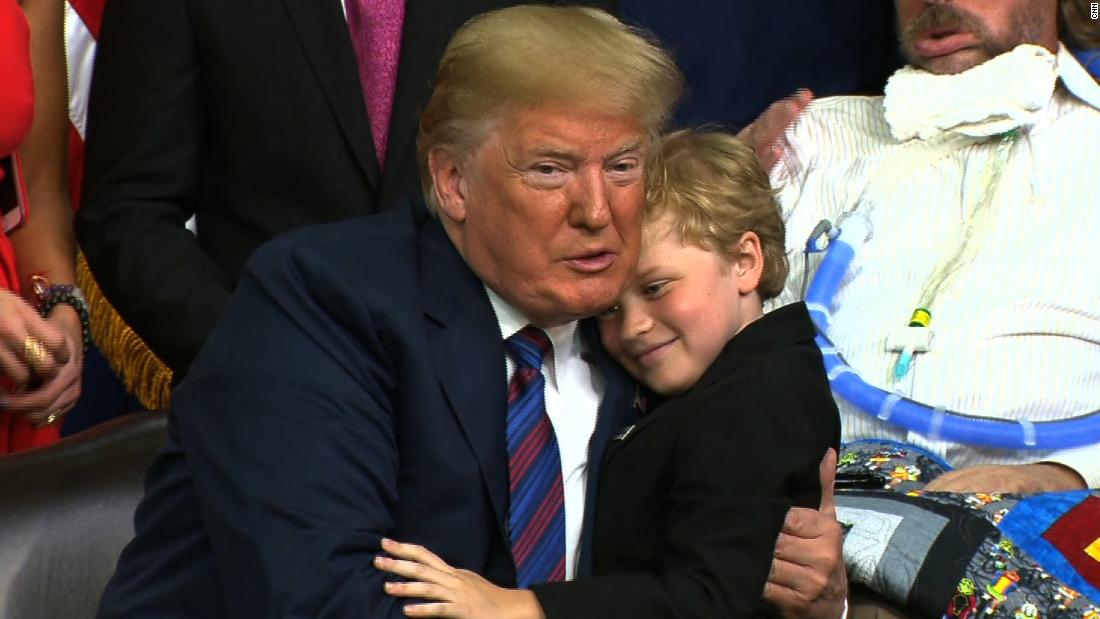 (CNN)It's the first (unofficial) week of summer, which means that a lot of us had Monday off. It means Congress had the whole week off.
President Donald Trump went to Tennessee
for a rally
on Tuesday. Look at how stoked he was. Nashville is awesome.
Our first nominee for Best Supporting Actor in a GIF this week is this young lad. During Trump's
Right to Try
signing event, this little boy taught us all to just go for our dreams, especially if your dream is to be adorable and give the President a hug.
Our second nominee for Best Supporting Actor in a GIF goes to Benje Choucroun, who was visiting the White House as a reporter for Time for Kids. He
asked press secretary Sarah Sanders
what the administration is going to do to prevent future school shootings.
The theme of this week at 1600 Pennsylvania Avenue was clearly #AllOfTheKids, as evidenced by yet another child-focused event on Wednesday. The President held an event
touting the importance of physical fitness
and showed onlookers how to play his favorite sport.
Meanwhile, outside the White House, Trump's Education Secretary Betsy DeVos was chilling with first graders. I kind of suspect that the kids aren't fist bumping anymore, because this girl looks confused. You girls keep me young.
Hopefully this brightened your week. Good luck out there.
Read more: https://www.cnn.com/2018/06/01/politics/gifs-of-the-week-may-28/index.html