CrossFit fires executive after homophobia scandal
Russell Berger fired after tweeting his support for a CrossFit-affiliated gym in Indiana that cancelled a Pride-themed workout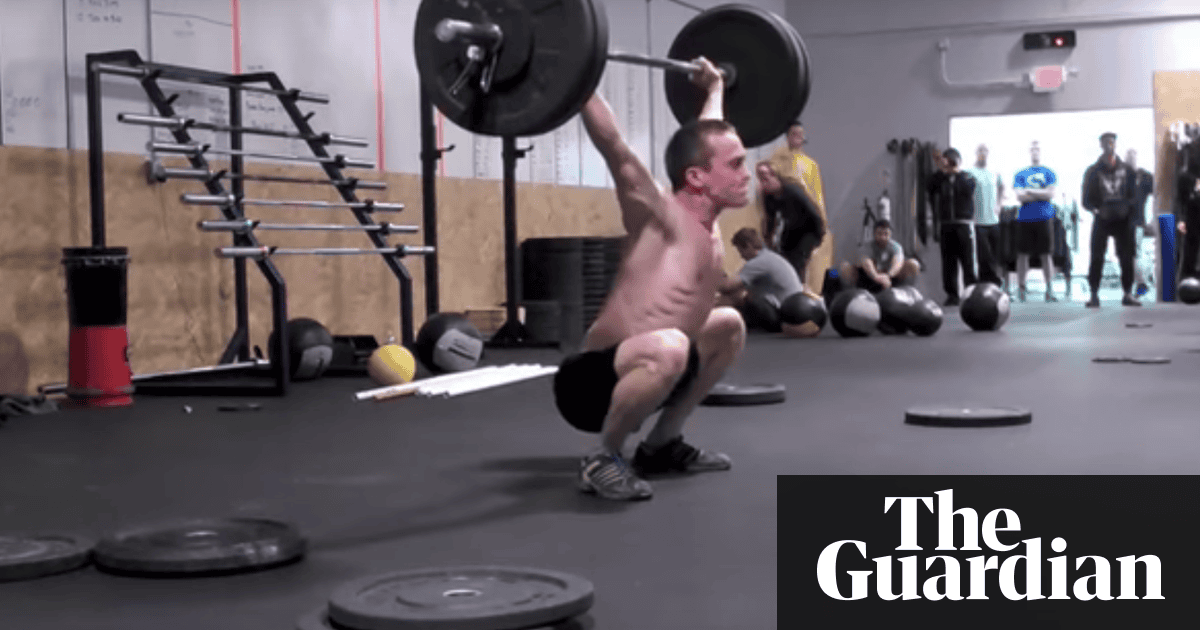 CrossFit, the cult-like fitness brand, has fired Russell Berger, one of its top executives, after he made comments on Twitter which have been branded homophobic. The company announced the firing in a tweet.
On Wednesday afternoon, Berger, who describes himself as chief knowledge officer in his Twitter profile but who CrossFit says was a legal researcher for the brand, tweeted his support for the owners of CrossFit Infiltrate, a CrossFit affiliate in Indianapolis, Indiana, which had cancelled a Pride-themed workout.
The class had been organized by coaches at the gym to celebrate Indy Pride, which takes place in Indiana this weekend. However, it was cancelled by the gyms management, who sent out an email saying: We believe that true health forever can only be found within humility not pride. A number of members and staffers subsequently quit the gym in protest.
Berger, who is also a pastor at a local church, then tweeted in support of the owners, saying he believed celebrating pride is a sin and praising CrossFit Infiltrate for standing by their convictions. He further tweeted: The tactics of some in the LGBTQ movement toward dissent is an existential threat to freedom of expression.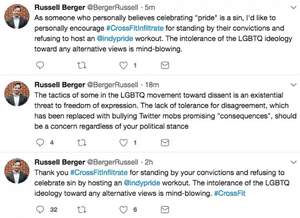 Read more: https://www.theguardian.com/us-news/2018/jun/07/crossfit-fires-executive-after-homophobia-scandal-russell-berger