Brazils Tite insists Neymar will reach his best level at the World Cup
Brazils head coach, Tite, has given his backing to Neymar, who is regaining full fitness after his February injury, and said: He needs some time to resume his high standard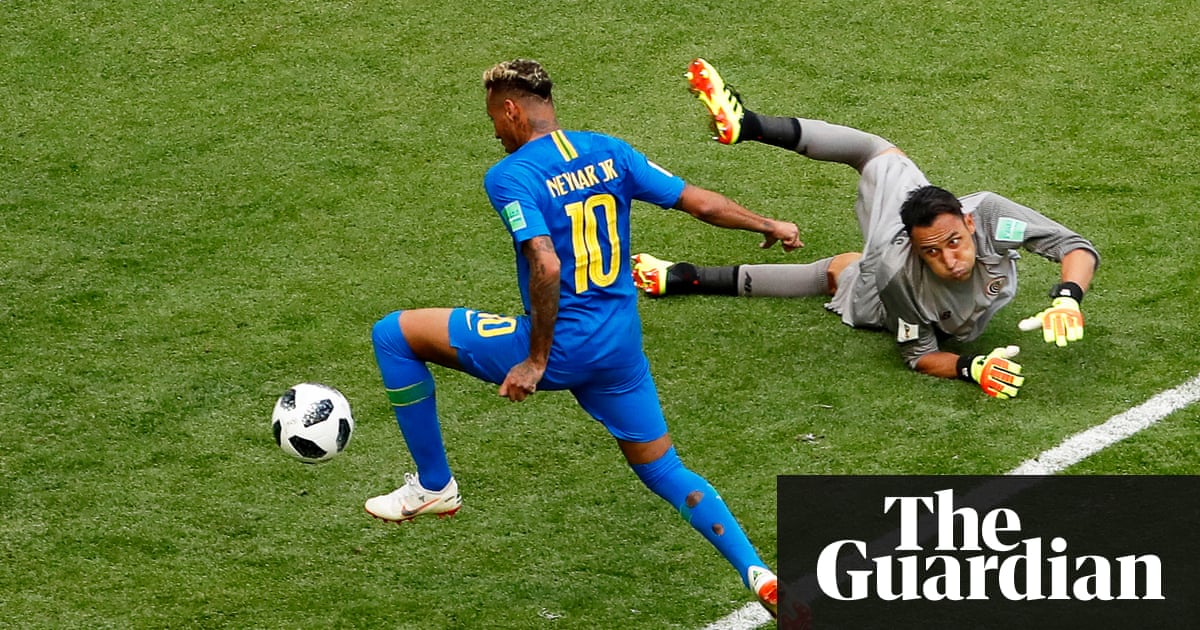 The Brazil manager, Tite, insisted Neymar would reach his best level at the World Cup after his teams 2-0 defeat of Costa Rica in StPetersburg.
[Neymars] individuality shows up if the whole group is playing well, Tite said. You cant put all the responsibility on one player. He was out three and a half months and he played the full match. Hes a human being. He needs some time to resume his high standard but before he does that there is a team which has to be strong and not dependent on him.
Neymar burst into tears at the end of the game, drawing some concern about the emotional state of the team as they set off on another high-pressure pursuit of a sixth World Cup triumph. Tite said he was proud of his captain for having the courage to show publicly the joy, satisfaction and pride in representing Brazil.
Tite also felt his teams secondhalf penalty, chalked off after a VAR review, should have stood, despite a minor degree of contact with Neymars shirt at the vital moment.
If I was the referee I would not go back but I respect that because it is subject to interpretation, the Brazil manager said. We dont need referees to win the game, we just want it to be fair. To me it was a penalty. But we dont want any help. We dont need any help, the players dont need help, I dont want help. We want to be morecompetent.
After a goalless first half Brazil scored twice in injury time, reward for Tites insistence his players concentrate and press right to the end. At half-time, I was joking: Look at the old man here, Im 57. Pass the ball, he said, confirming that he had pulled a muscle celebrating Philippe Coutinhos opening goal. The second half, it was beautiful, perfect.
There was also support for the Brazil captain from Coutinho, man of the match here after a fine driving performance. He had a difficult injury and went through a very hard patch, Coutinho said.
His joy of being back on the pitch is contagious. Everyone is so happy him being back and scoring.
Read more: https://www.theguardian.com/football/2018/jun/22/brazil-tite-neymar-best-level-world-cup