Paulinho and Thiago Silva put Brazil through and send Serbia home
Paulinhos delicate finish and Thiago Silvas header gave Brazil a 2-0 win that earned them first place in Group E and ended Serbias participation in Russia 2018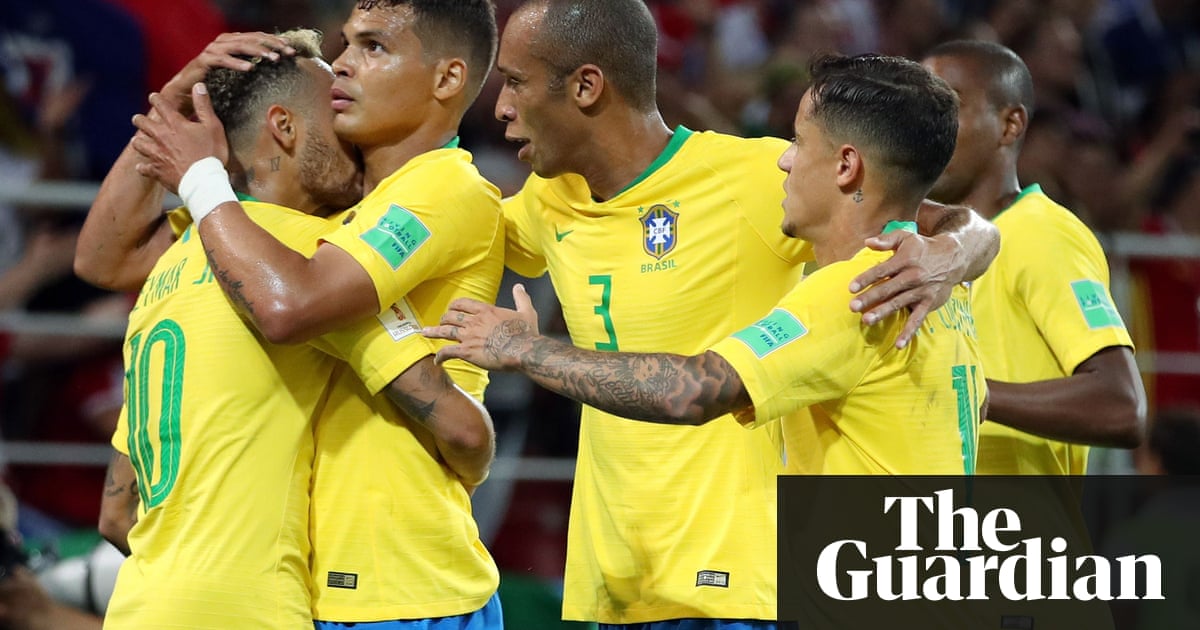 There was joy for Brazil in Moscow, but also schadenfreude at one remove as a 2-0 defeat of Serbia propelled Tites improving team into the World Cup knockout stages on the same afternoon Germany left the tournament.
A projected last-16 meeting with Brazils nemesis of four years ago can now be safely placed away in the box of horrors. Germanys defeat by South Korea in Kazan brought great booming cheers around the Spartak Stadium press room and squeals of joy from the Brazil supporters outside.
The five-times champions will instead travel east to Samara to play Mexico as GroupE winners. But for all the triumphalism towards the end here, the cheers as the yellow shirts shuttled the ball between some tiring Serbs, there will still be a slight unease around the latest generation to wear that heavy gold shirt.
The teams emotional state had preoccupied the Brazilian press before this game, the canoeing question at Tites press conference centred on exactly what degree of crying was acceptable, what were the official team blubbing guidelines.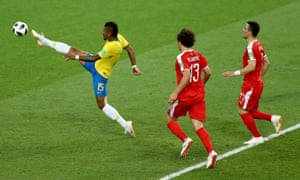 Read more: https://www.theguardian.com/football/2018/jun/27/serbia-brazil-world-cup-match-report