Why Harry Kane is an inspiration for chubby children everywhere
As an overweight kid, a role model like Kane would have helped me shrug off taunts and kick a ball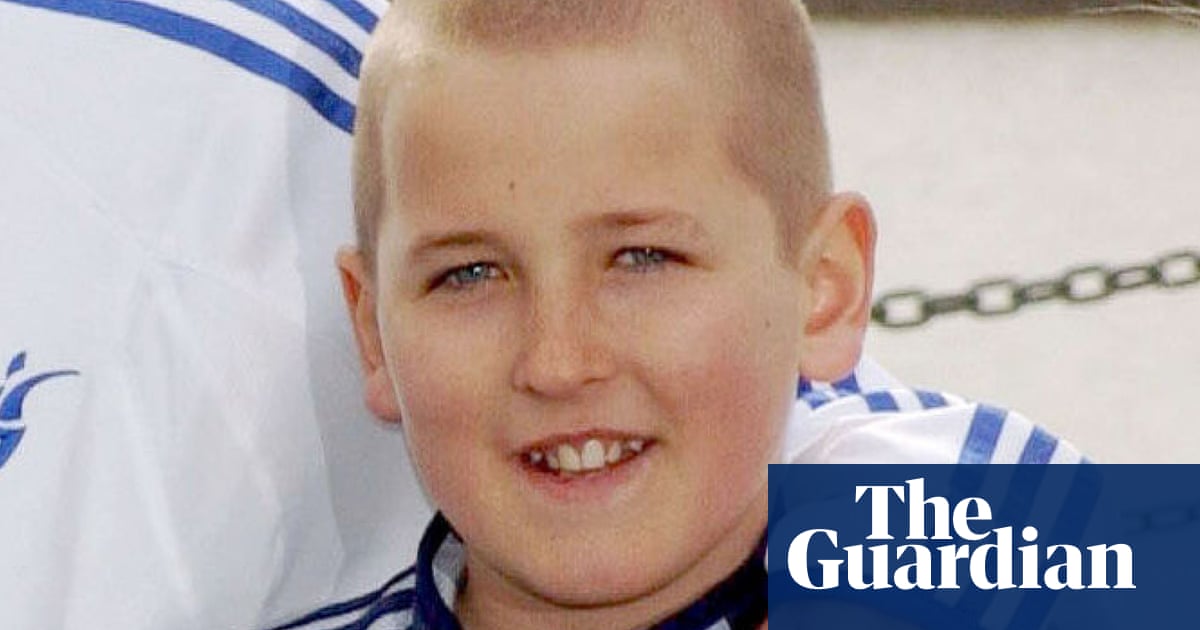 One of the lesser joys of Englands glorious run to the World Cup semi-finals has been the resurfacing of pictures of ayoung Harry Kane notable not just because, in one of the images, he is kitted out in full Arsenal colours celebrating the clubs unbeaten 2004 season (he is more often seen in the strip of arch-rival Tottenham these days). He is also pleasingly big-boned. So big-boned, in fact, that Arsenal made the error of releasing him from the club. He was abit chubby, said the clubs then head of youth development, Liam Brady. He wasnt very athletic, but we made amistake. Thats an understatement: the player is now valued at more than 100m. Arsenal demonstrated just how much fat-phobia cancost.
But that is not all Kanes success has achieved. He is an inspiration for all the chubby kids out there. If he wins the golden boot, he will provide abetter comeback for all those being teased than the classic Ican lose weight, but youll always be stupid mantra that Iwas forced to trotout.
Being afat kid isnt easy: last to be picked for the football team, dreading the side you end up on in ashirtsvskins match, constant nagging from teachers and parents. How Icould have done with ayoung, plump role model. Awheezy, middle-aged darts player just didnt cutit.
Chubby children are often spoken about in hushed tones; aburden on society, aproblem to be solved. As someone who went from afat kid to anot-quite-so-fat adult, Ican promise you, we can feel it the message hits home. The idea that what lies in store for us may be not be alifetime of mockery, but instead alife of goals, gold and glory is going to provide far more inspiration to shrug off the taunts and kick aball about than amillion hectoring, government-sponsored Jamie-Oliver-fronted healthy-eating campaigns. As with so much in life, hope is the best motivator.
Read more: https://www.theguardian.com/football/shortcuts/2018/jul/09/harry-kane-inspiration-chubby-children-everywhere